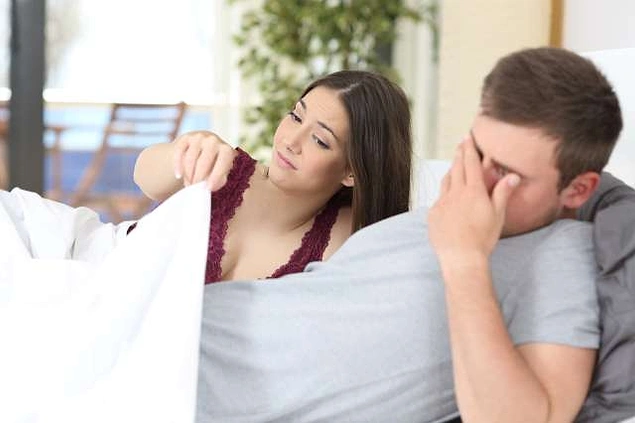 Sexual fears are still a taboo subject, and today both men and women continue to have fears or shame in sex. Sexual communication is a topic that all couples should talk about. It is often easier to have sex than to talk about it.
No matter how long we take with our partner, sexual communication always improves our intimate relationships. That is to say, it is usually the case that we talk to our partner about all the possible personal, intimate, work issues, etc … less about our sexuality . In fact it does not seem easier to talk about sex with our friends than with our partner.
SEXUAL FEARS, LET'S TALK ABOUT SEX WITHOUT CAPS
We know that talking about sex can be complicated and more so if we are dominated by sexual fears. In most cases we only talk about it when there is a big problem. That is to say when we are overcome by frustration, demotivation, anger, impotence, etc. It is when we begin to bring up the subject. In fact the information and talking about it before it is more serious, is what prevents potential problems from appearing.
In addition it can happen to us that these sexual fears are increased if we have to go to a specialist. Along the same lines, we think that intimate problems are solved at home. That is, our shames, fears, stereotypes and fears give us a lot of reparation. There are many couples who wait too long to take the step avoiding to reach a solution.
Sexuality is something natural and we should all treat this issue with total normality
For other medical problems we immediately ask for an appointment but why is it so difficult for us to go to sex therapy ? 
When it comes to our sexuality we take years for our sexual fears. Therefore we can think that it is not well seen and we prefer to let it be.
When we have sexual problems and we can not find a solution, our relationship can be compromised. Sexologists are qualified professionals who can always help you. Going to sex therapy is not a crime, so it is important to put aside our sexual fears and be able to learn and enjoy our sexuality as soon as possible.