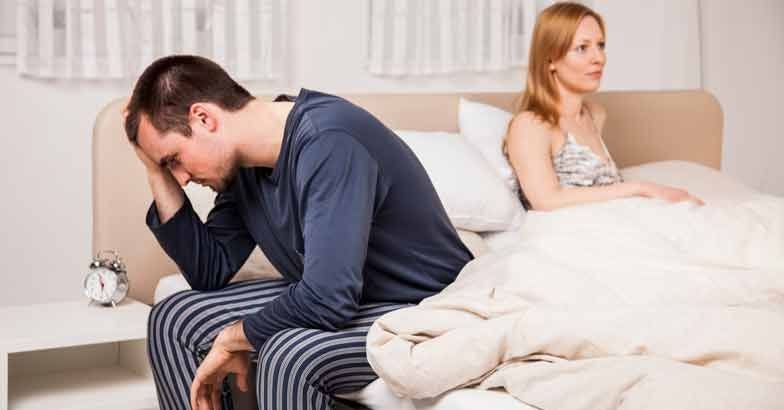 With the arrival of summer we do not all react the same. For many people it can mean difficult dates for the relationship with their own body. They can appear or increase insecurities about their physical, negatively impacting on sexuality and the relationship of a couple. That is, going lighter than clothing can often increase our complexes. Therefore, not feeling comfortable with our physique can affect our self-esteem, self-perception and sexual response.
Many times the media, influence us in a negative way and create great insecurities with our physique, by showing us images of perfect bodies.
MY BODY CREATES ME INSECURITY IN SEX
Does your body create insecurity to enjoy sex ? The summer season has already approached and they say, it's time to look kind. Bring less clothes, put on your swimsuit, etc. It can be a dilemma for many.
When we feel insecure we do not usually have a good relationship with our body. For that reason, our sexual relations can be harmed.   That is to say, if I do not feel comfortable with myself, it is more likely that it will be difficult for me to feel comfortable with another person.
WHAT CAN I DO IF I DO NOT LIKE MY BODY?
Maybe if you feel insecure with your body, you have thought about doing some restrictive diet. The truth is that miracle diets are not a good solution. When we want to lose weight quickly, not only do we suffer the rebound effect but we put our physical and psychological health at risk. In addition to this, fast diets affect your sexuality and your sexual desire.
The important thing to lose weight because the insecurity about your physique prevents you from enjoying sex, is that you ask for help.
On the one hand, it is advisable to go to a nutritionist where you can receive a medical examination and a control. It is important to know our body and know what nutrients are necessary to consume. Likewise, generating an adequate menu for us taking into account our personal factors and our metabolism.
In addition to this and on the other hand, if you feel that you have low self-esteem and negative emotions about your physical appearance and sexuality, with a professional you can learn to manage it . Every month of the year we can live our sexuality. Each body is beautiful as it is and none is perfect. For all this: Love yourself and do not let your insecurity and complex for your body prevent you from enjoying sex this summer!